May 15th, 2011 by grant
We had a busy weekend down in LA. Along with visiting with my Ma, we managed to get together with Barry who was in town for a convention. I haven't seen him in 16 years.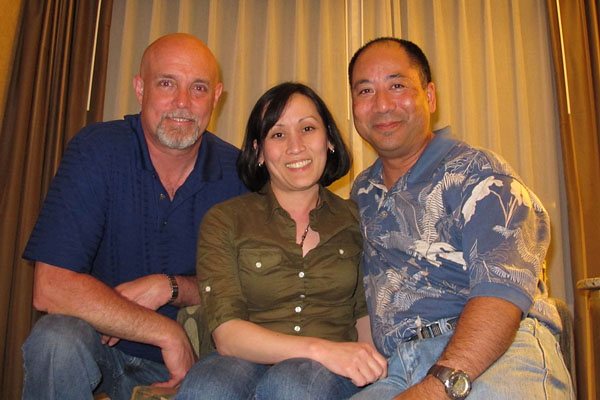 The Original Pancake House on Pacific Coast Highway was a great find. I love the Apple Pancake. We also revisited my new favorite Ramen place.
On the way back we stopped in on our newly transplanted niece, Tawny. We checked out the Brazilian fare in her neighborhood.
To further gorge ourselves, we stopped by Harris Ranch for a steak dinner. The iPad pix were horrible (more on that later). So you'll have to use your imagination.