March 16th, 2008 by grant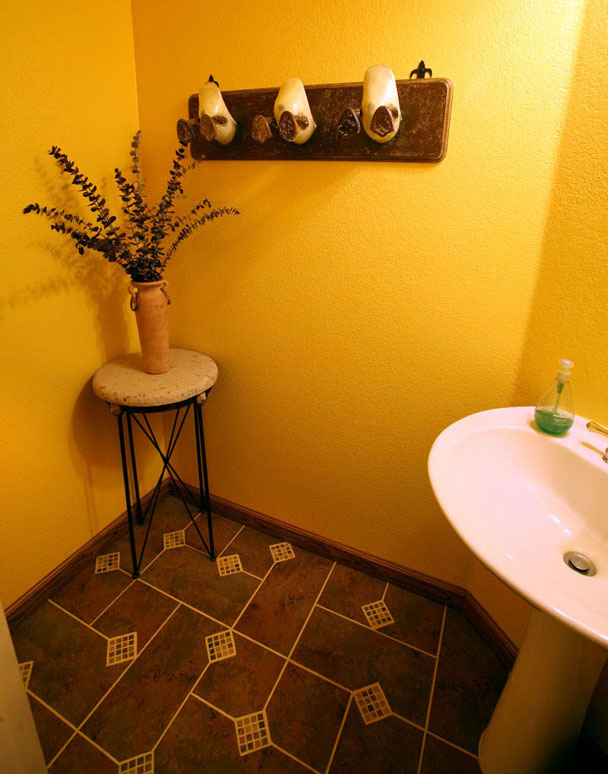 Last year for Christmas, Jim & Kelly gave us … Duck Butts. Actually, it's a coat hanger. The piece of art rested in various places at the house until we decided that the ideal place to hang the butts was in the downstairs bathroom.
It replaces the existing towel rack so that had to be removed, which left white patches on the wall. So the wall had to be spackled and painted. Since we couldn't match the existing paint, we decided to paint the whole room. Since we were going to paint, we thought we might as well replace the ugly lights. Might as well tile the floor, too. While we were at it, we replaced the old 1st generation low flush toilet. The molding got destroyed during demolition, so we replaced that, too.
Three weeks later, we finally hung the Duck Butts. Thanks Jim & Kelly. Give a fruit cake next time!