July 6th, 2017 by grant
This year we decided to go to Hawaii as Joan & Larry have never been there. Since we have some locals in the group, Jon declared it the "Insiders Tour".
Thursday: We all met at HNL airport where Joan & Larry got lei'd. We haven't seen Joan since our Germany/Switzerland vacation so it was a nice reunion. After the airport pickups we went to the Asatos' home where Gavin terrorized everyone.
Our temporary home in Oahu was located near Diamond Head. Sandy did an incredible job of finding us a magnificent rental.
Hawaiian snails are huge by the way. I'll spare you from the cockroach photo.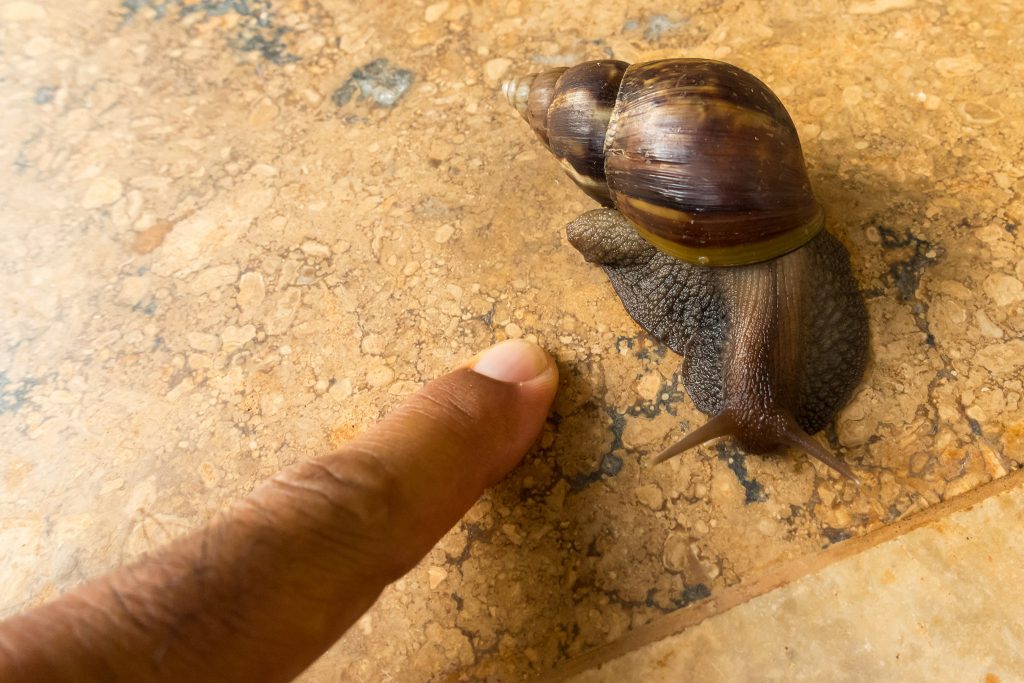 Lunch was a quick take out from the Diamond Head Grill. My Wasabi Shoyu Ahi Steak Sandwich was good. Dinner was at the Side Street Inn. No pix as it was really dark and I was distracted by the food.
Friday: Breakfast at home was incredible. We had papaya, lychee and gigantic blueberry scones from the Diamond Head Grill Bakery courtesy of the Asatos. Joan quickly learned how to serve a papaya.
The Bishop Museum was 1st on the schedule where we took in some important information on Hawaiian history and culture.
Gavin got a hold of some palm fronds that were riddled with thorns. Who was watching him?
Lunch was at Piggy Smalls. The porchetta was incredible. I have to say it was one of the best meals during this vacashun.
After lunch, the rest of the group proceeded to the Doris Duke's Shangri La Museum of Islamic Art. We passed on this one so I do not have any photos. Instead, we used the swimming pool at the house to burn off calories from two days of food binging.
Dinner was at 3660 on the Rise. The ambiance was relaxing and our waiter was good but I'm sorry to say the food was slow to come & the copper river salmon was overcooked.
Saturday: We got up early to walk with Roy to the Diamond Head Farmers Market. We didn't have much time and the light was horrible so I can't offer many photos. This was unfortunate as there were so many unique items.
Later that morning, we visited the Hawaiian Plantation Village which centered around the different ethnic migrations to the islands.
A traditional Hawaiian lunch was set at the Highway Inn. This is where Joan got her 1st taste of Poi, it doesn't look like she was impressed. Jon did not join us but he would have liked it as the food was served on compartment trays that kept the food from mixing.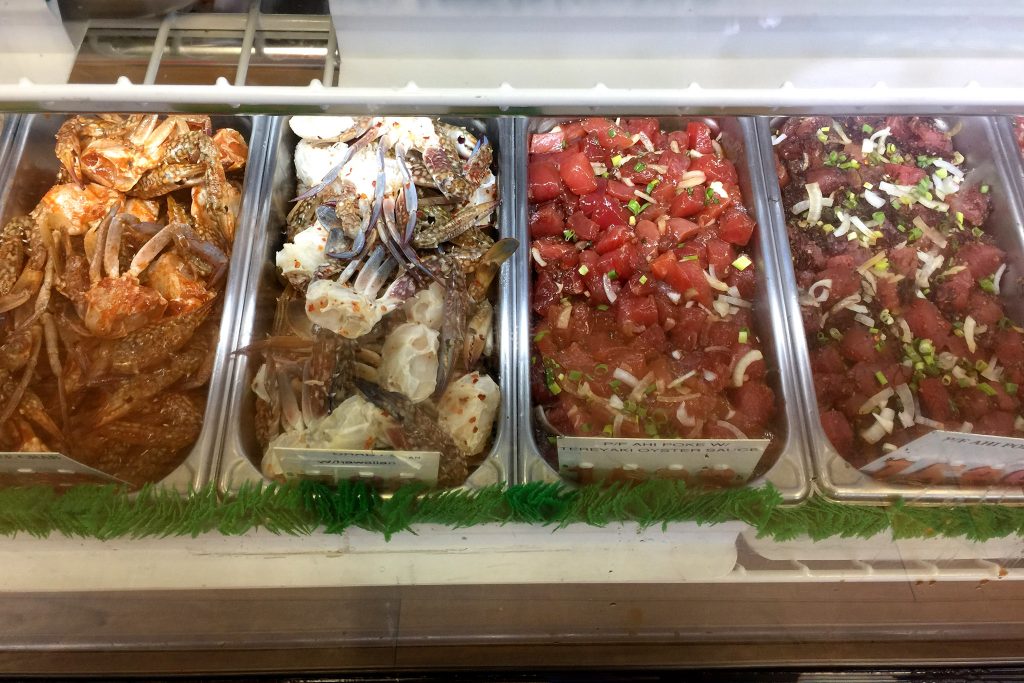 Next destination was the North Shore in Haleiwa where we braved the long line at Matsumoto's Shave Ice.  A traffic jam prevented us from going down the eastern coast.
Dinner was chinese food at Happy Day Seafood. No photos were taken.
Sunday: Sandy sought spiritual grace at nearby St Patrick Church.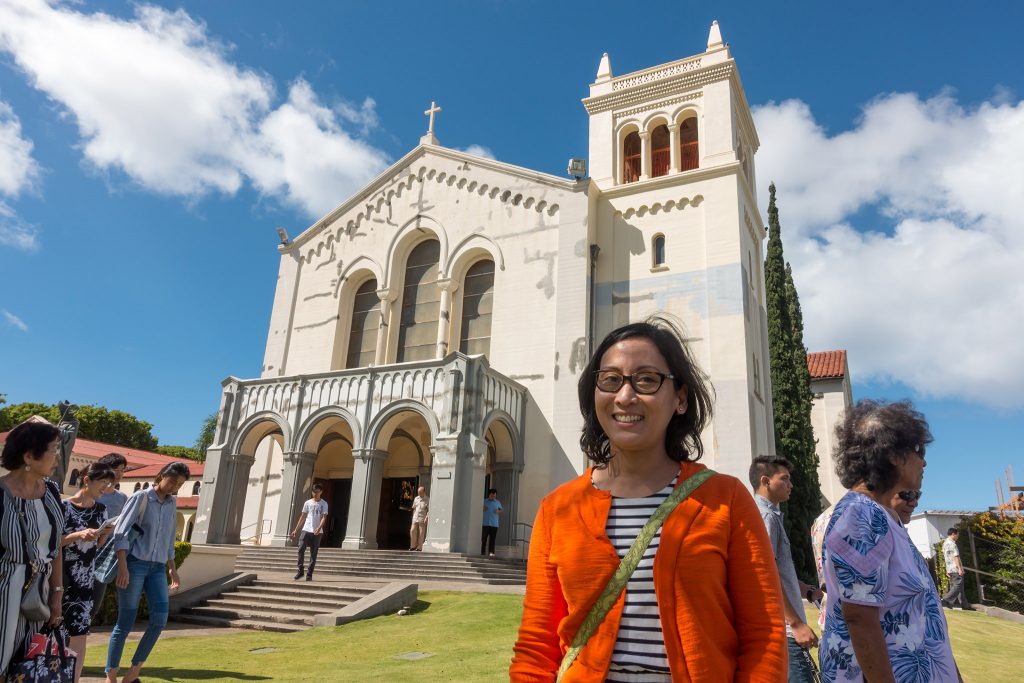 Sunday brunch was at Willows. It was a huge spread but I forgot to take photos.
In the afternoon, we watched Jon at concert at the Orvis Auditorium. It was Jon's last day of work.
I saw a bug in the parking garage, I couldn't resist.
Our after concert dinner was Japanese food at Gyotaku.
Monday: USS Arizona Memorial I passed on this event. So I will post Sandy's photos. She described the visit as melancholy.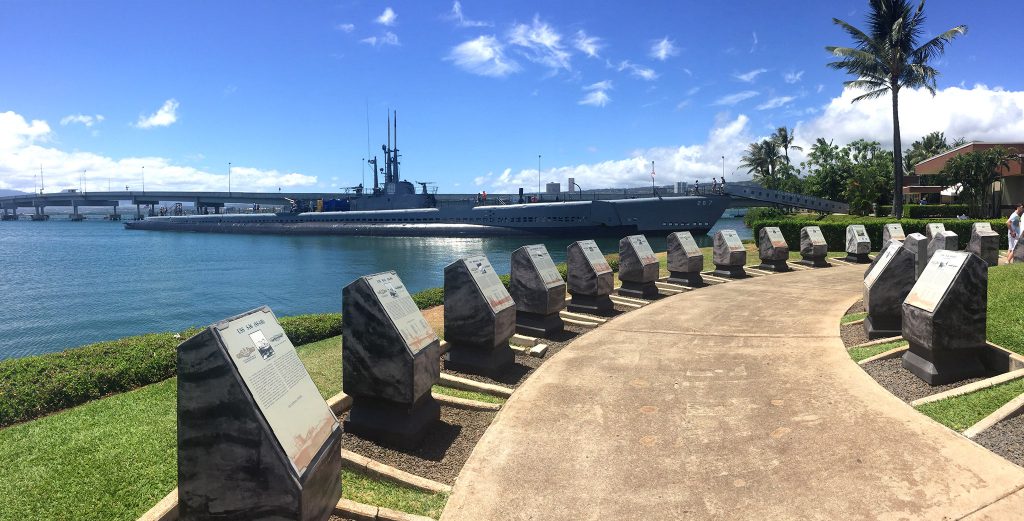 We managed a quick trip to check out the the new International Market.
Our final Honolulu dinner was graciously hosted by the Asatos. No pix.
Tuesday: The Inouyes were nice to make an early morning run to Leonard's for freshly made malasadas. Can't leave without having one. Make that three.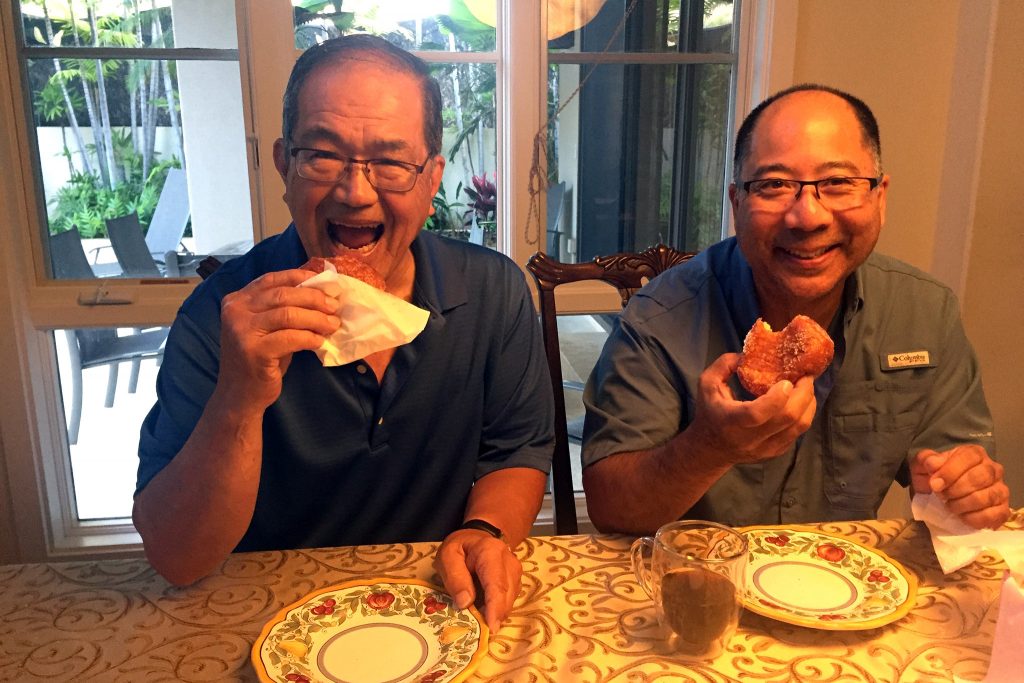 Pack up your stuff as we are flying to Kona. Unfortunately we had to split up into 2 different houses.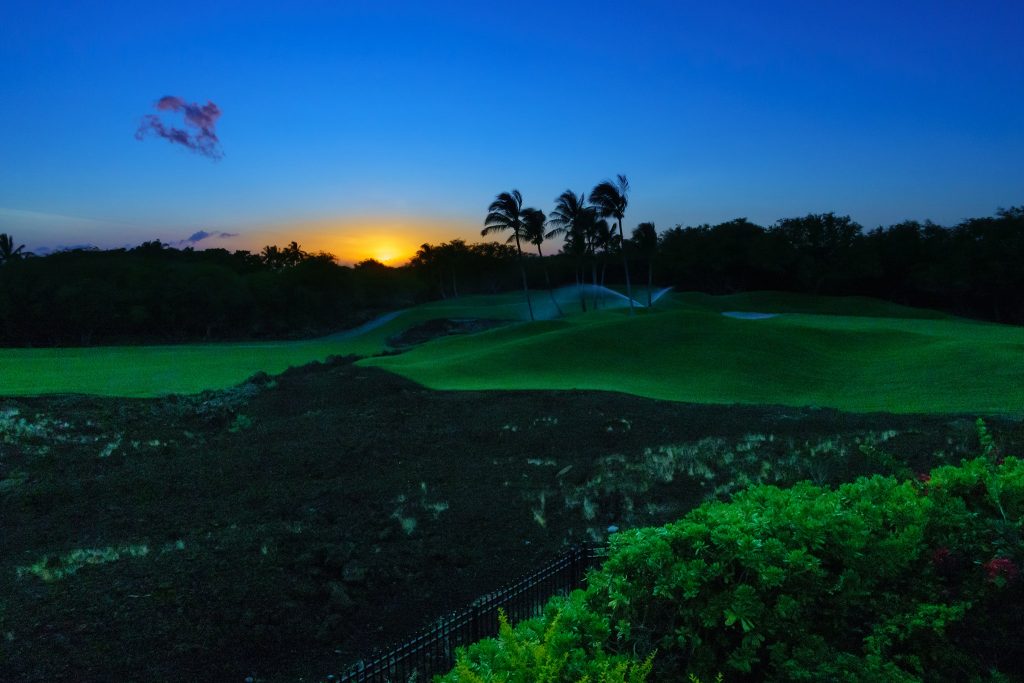 Our first group dinner was at Cafe' Pesto. The food was good.
Wednesday: Hilo Farmers Market – Sandy was getting the low down from her peeps.
Volcano National Park. I was a bit disappointed I couldn't get closer and only shoot it from 2 angles.
Lehua Orchids Roy's cousin has an orchid farm close by so we dropped by to admire orchids and learn about orchid breeding.
The Asato's also introduced us to stone cookies & star apples.
Dinner was at the other house as they was better equipped for cooking. Steaks were on the menu, thanks Larry & Uncle Harry.
Thursday: Waipio Valley Unfortunately the same situation I could only shoot from one angle. It would have been possible to go down the valley on a 4 WD or a 4 legged horse but time did not allow.
Lunch was Watz Shakin
Akaka Falls I sound like a broken record. The falls were magnificent but from the lookout you can only shoot it in a limited way.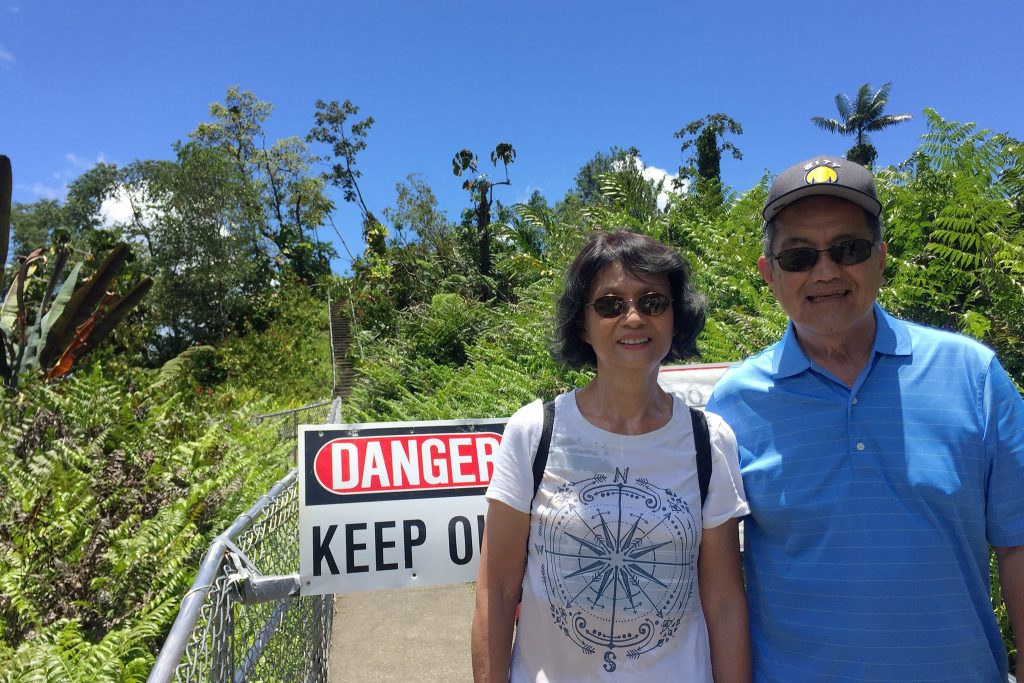 Hawaiian Botanical Gardens We had a great time here as the flora was incredible. I've never seen Joan take so many photos.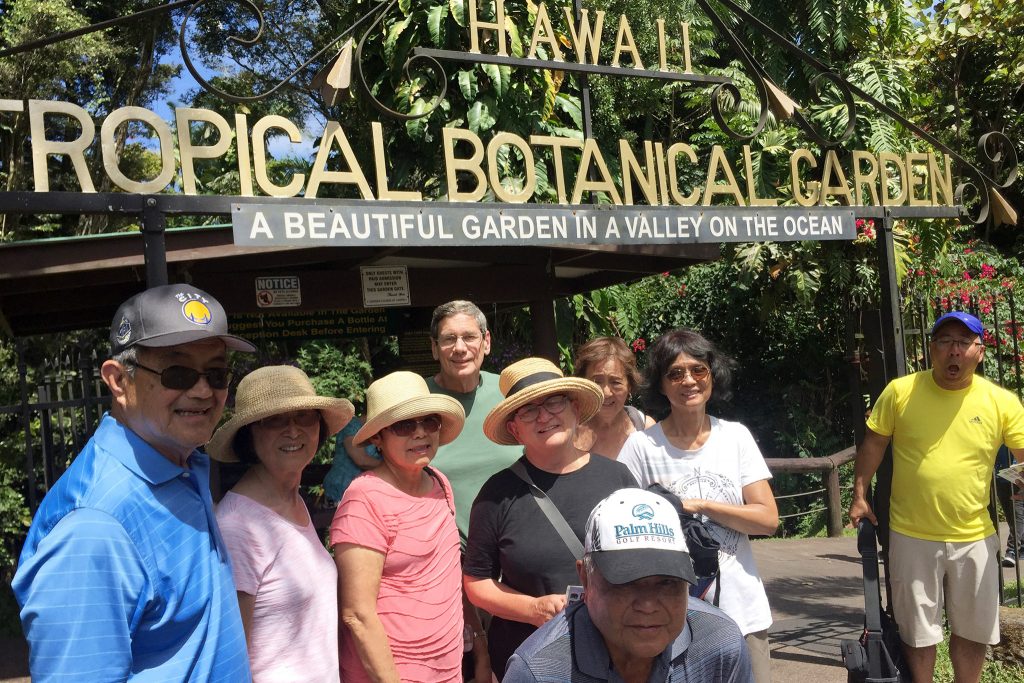 The high winds in Waimea was perfect weather for some shave ice. I wish I would have taken a photo of everyone eating in their cars with the heater on. BTW what is organic shave ice?
Dinner Red Water Cafe'. The cold smoked sashimi was fantastic. Sandy had the guava braised short ribs which was also excellent.
Friday: Kailua Kona
Lunch at Fumi's
Greenwell Farm Coffee Tour We learned the ins & outs of coffee making, for instance it takes 7lbs of berries to make 1lb of coffee.
Gavin was more interested in Lola the dog than finding the difference between normal & peaberry coffee beans.
Dinner was at the 100 year old Manago Hotel.
Saturday: Snorkel diving for us. I wish I had an underwater camera.
The group went to Waimea while I stayed home.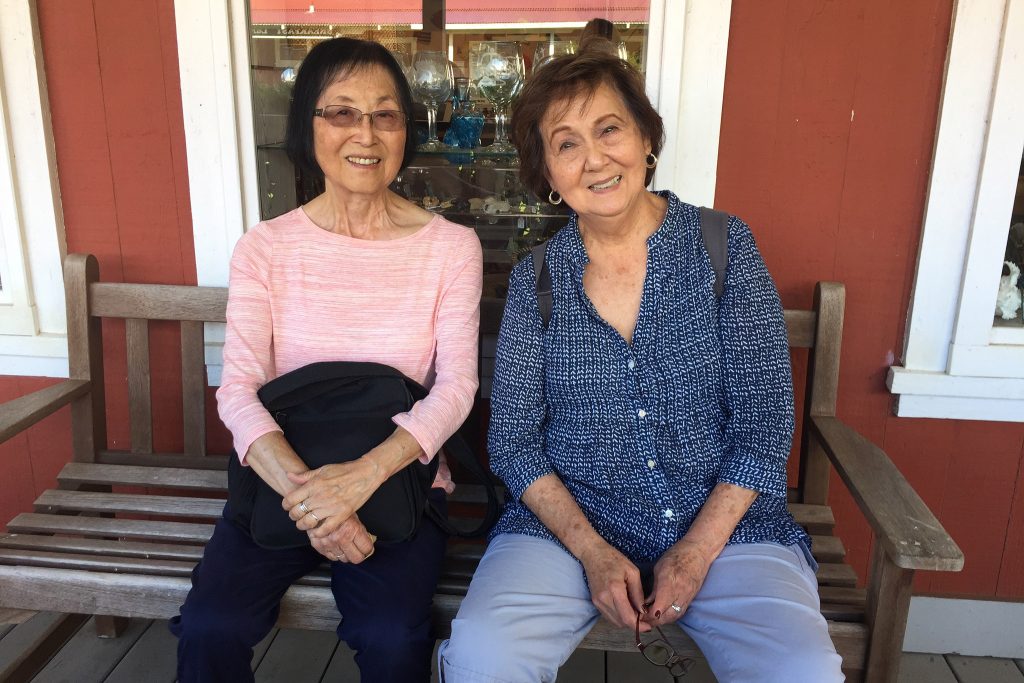 Our last dinner in Hawaii was at Merriman's
Local farm raised Maine Lobster.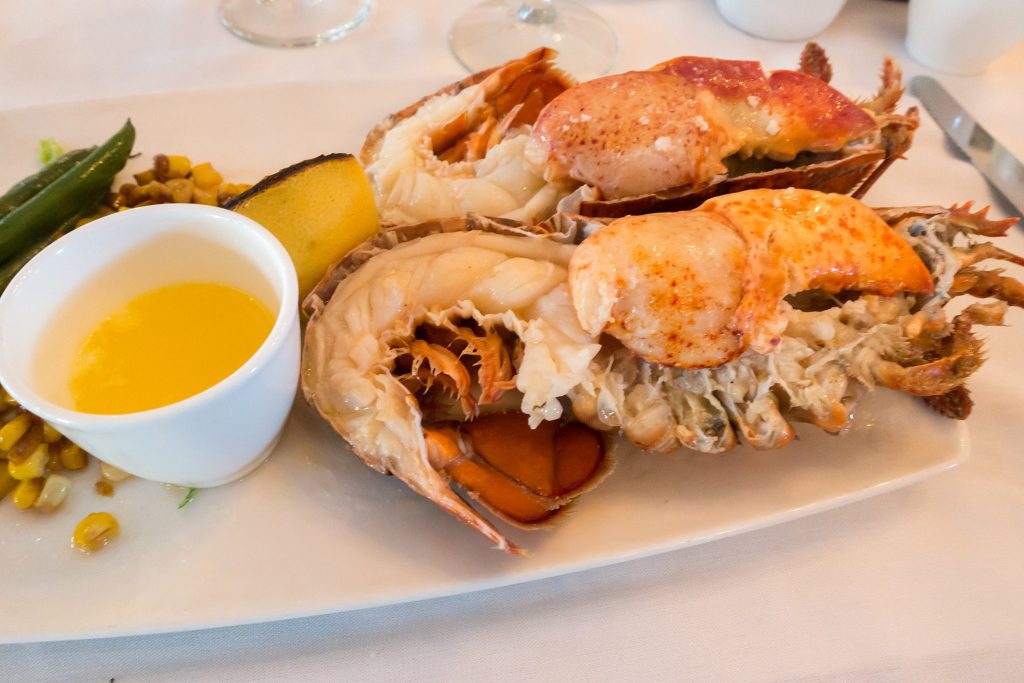 Finally we had a last get together for dessert and goodbyes. These family vacations always seem to bring us closer so we're thankful we get to do these.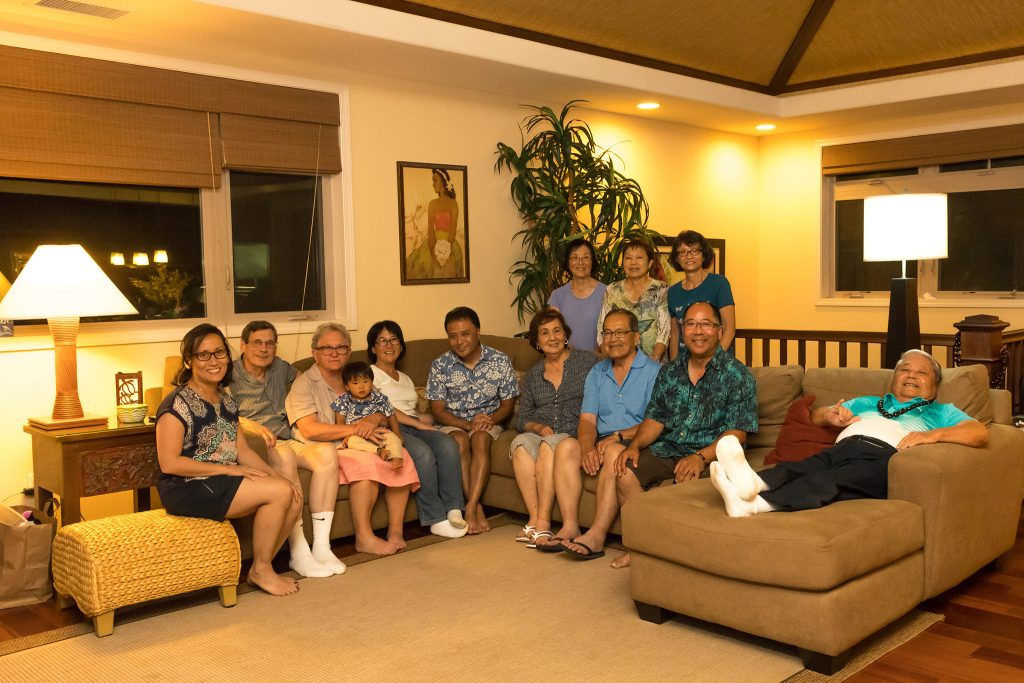 Sunday: Fly home.