June 30th, 2007 by grant
This morning we were honored by a visit from Tita Flor. We picked her up at the Jack London Square Amtrak station and she treated us to breakfast at our local Chuck Corica Golf Course. I couldn't finish my biscuits and gravy, the portions were huge! Sandy had the waffles and Tita Flor had an omelette the size of Rhode Island.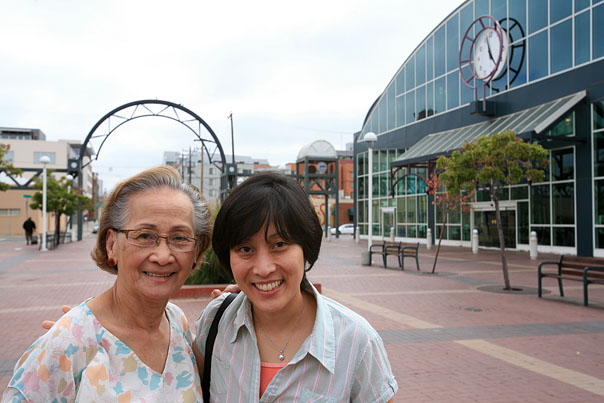 After breakfast, I wandered the grounds and ran into Chef Taka from our favorite Japanese restaurant Angel Fish of Alameda. Uh… he'll be closed Sunday through Wednesday for a much needed vacation, FYI.