December 19th, 2009 by grant
Today after the physically fit performed a workout. We shuttled off to India Palace for a Indian Food Buffet, it was so good!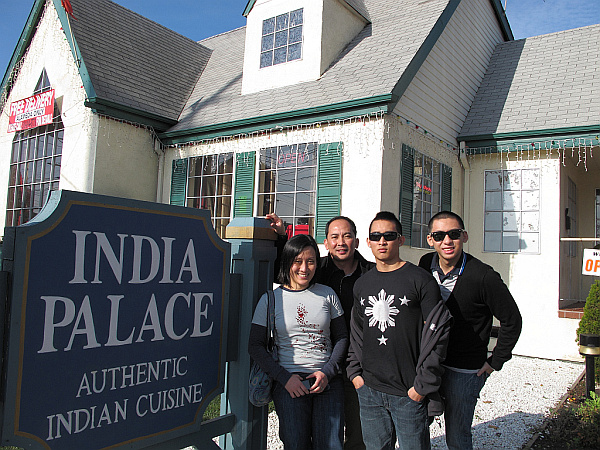 Later I did my best to prepare a hunk of Venison for dinner.
On a side note I was told that Geo would get quite upset if anyone touched his shoes (He sleeps with em). Therefore we did our best to stay away from his new Nike KB 24's.