September 1st, 2007 by grant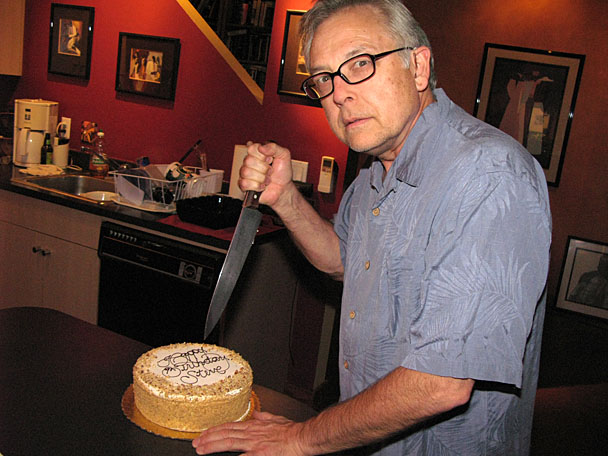 Today is Steve's actual birthday so we had a quiet celebration at Steve & Diane's… Well it was quiet til the enchiladas started kicking in. We did bring a delicious toasted almond ice cream cake from Tucker's.
Meanwhile Sandy fell in love with Diane's granddog Thistle, Swizzle or Fizzle.