January 19th, 2008 by grant
We woke up early today and I was lucky enough to have Sandy make me Salmon Benedict.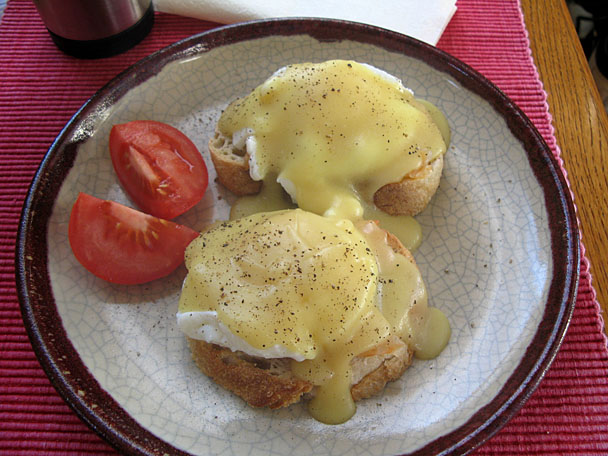 Later we worked in the backyard so neither of us felt like cooking, so we went to India Palace for dinner. We had the #2, 15, 45, 58, 65, 77 and a big Golden Eagle to wash it all down.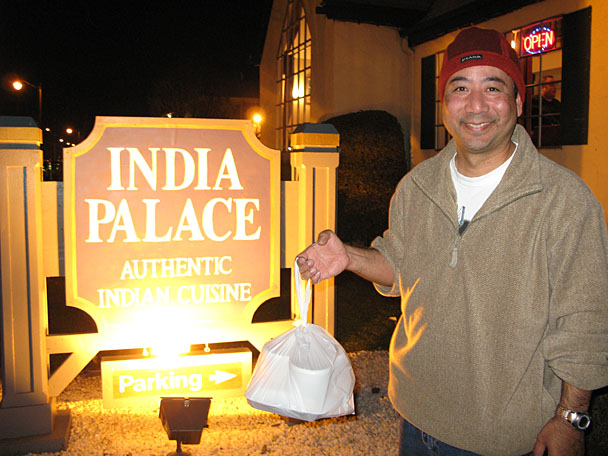 Of course we make sure we order enough so we have plenty to take home. We'll add chicken & lamb so we can enjoy it all week.