October 9th, 2011 by grant
We finally went up to Lake Tahoe after putting it off for so many months. Other than the beauty of the area we wanted to visit Jimi & Amy (Maverick too). Unfortunately for us Amy was down in the bay area and Jimi's availability was limited, so we made the best of the Tahoe scene by ourselves. The weather was great, cold in the morning and quite warm in the afternoon.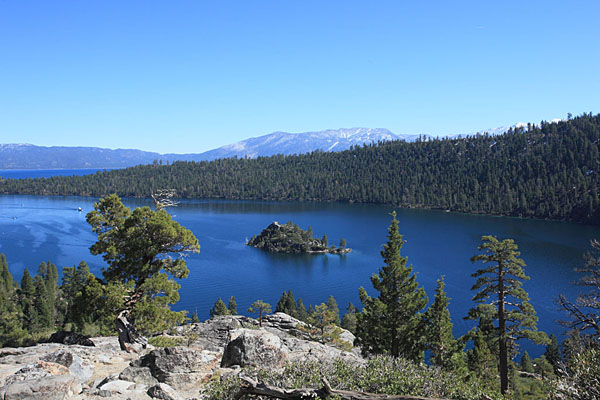 The hike down to Emerald Bay was nice and easy. Coming back up about killed us. We had to stop numerous times pretending to take photos when were really catching our breath.
Vikingsholm at the edge of Emerald Bay.

Fanette Island in the middle of the bay.
Needless to say we did stop by while Jimi was working at Kalani's.
The following afternoon Jimi took us to Taylor Creek to view the Kokanee Salmon spawn (fish porn). It was a bit upsetting to find out that as soon as the salmon bury their eggs the Mallards dig em up and eat em.
Maverick had to stay home as he is prone to jumping in the water and pulling the fish out only to lick them. He's not a killer.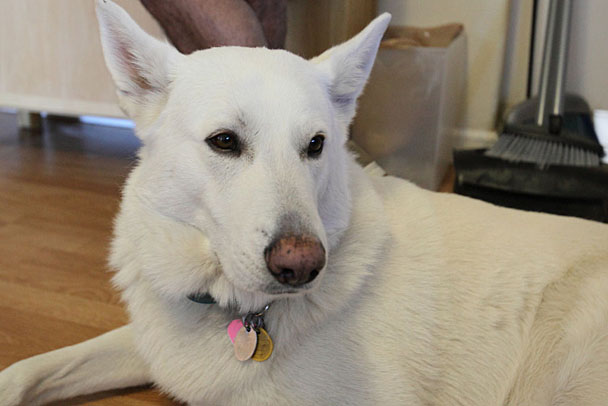 Whoops forgot about the fotos from Sandy's camera…