October 4th, 2012 by grant
This was our 1st trip to the garden isle.
1st of all there are feral chickens everywhere. There are 3 theories/stories on why there are so many chickens on Kauai.
1. The original Polynesians brought them over.
2. Hurricane Iniki destroyed the chicken farms and they escaped.
3. Filipinos brought over fighting breeds for cockfighting.
Now they have all bred into a single species that inhabit the island and since they are illegal to hunt, they are found everywhere. We couldn't stop laughing at all the chickens we saw each day.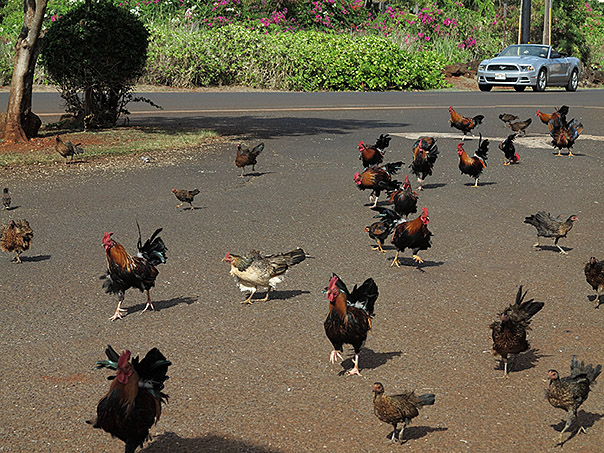 We stayed at the Courtyard in Kapaa, thanks Rhea.
I was surprised to see a wind turbine in Hawaii, so energy efficient. I saw an energy efficient cat too.
Among the sites Kauai Coffee Company for some excellent coffee.
Waimea Canyon was an incredible sight.

I was a little disappointed to see so many vendors outside the Spouting Horn, Poipu.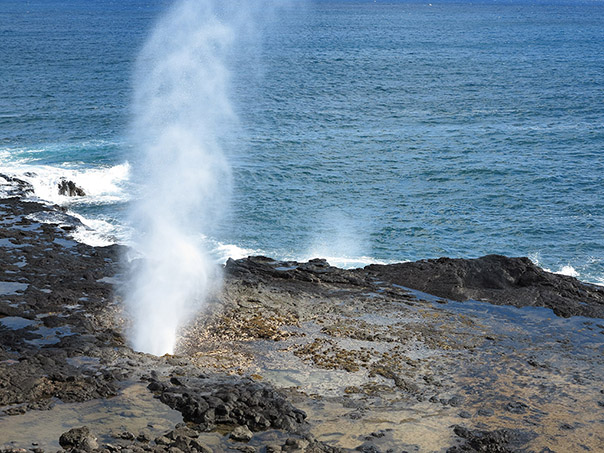 Food was a little limited but we did find a good dinner at The Eastside Resturant.
Kilauea Lighthouse. Perfect timing to go as they were renovating the lighthouse.
The state bird, the Nene.
Sandy found her favorite beach in Hanalei, which I forgot to photograph.