January 28th, 2015 by grant
While she passed away back in November we finally put Grandma Maeda to rest. She made it to 102, which is incredible these days. Sadly it was probably the last time we will all get together.
I did not feel right taking photos at the funeral, as it just feels too morbid. Afterwards we put Grandma next to Grandpa in a very informal ceremony.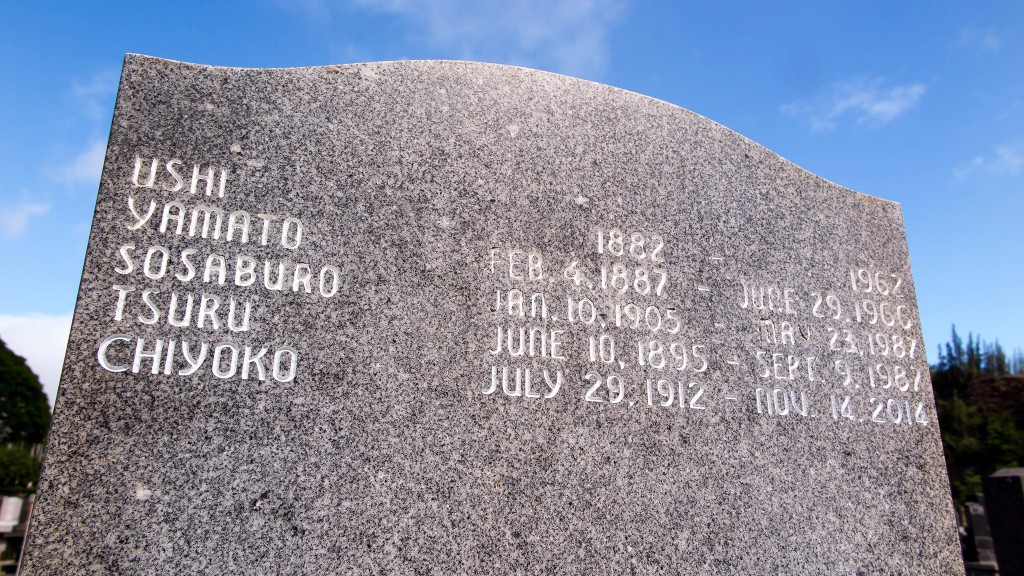 Afterwards we converged at Christy's place for food & drinks.
I did my best to shoot portraits of everyone but my G1X2 doesn't have a viewfinder and the glare on the LCD was really strong. That coupled with the usually flawless ETTL flash system was not giving consistent results. Nothing is ever easy. That is Diamond Head in the background BTW.