March 15th, 2015 by grant
This year I wanted to do something different for my birthday. I wanted to relive the living under one roof, rent-a-house (Half Moon Bay) in Italy type thing. Well that didn't quite work out so we decided on lunch instead. Luckily Rick's friend, Francisco owns Flavors in HMB so off we went. Food was excellent, received some lovely gifts but my birthday was upstaged by Cait & Matt's announcement. I hope to shoot engagement fotos soon.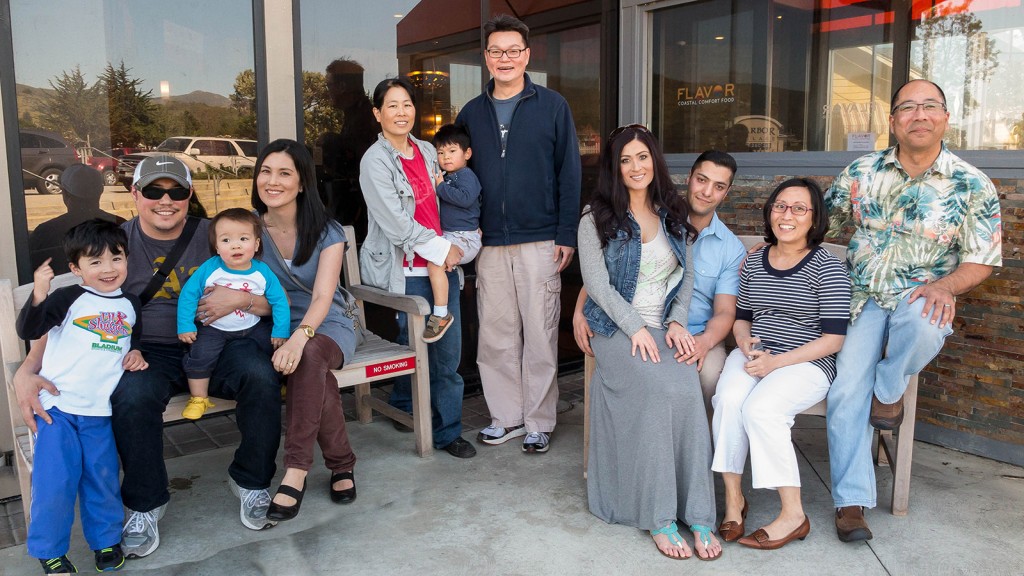 Yes this is a composite so don't look too closely.